Skip to Content
Indoor Gun Range Cleaning
Indoor Gun Range Cleaning in Middle Tennessee
As a gun range owner, you're responsible for keeping your range compliant with all federal, state, and local regulatory departments in regard to lead regulations. These standards are set by government departments to ensure lead is properly disposed of. If your range is not compliant with these standards, you could face fines or the shut-down of your entire facility. That's where we come in. At Express Scrap Metals, we offer indoor gun range cleaning in the Middle Tennessee area. We'll ensure you stay compliant and that all lead is removed properly from your range. Call us today to learn more or to discuss your range needs.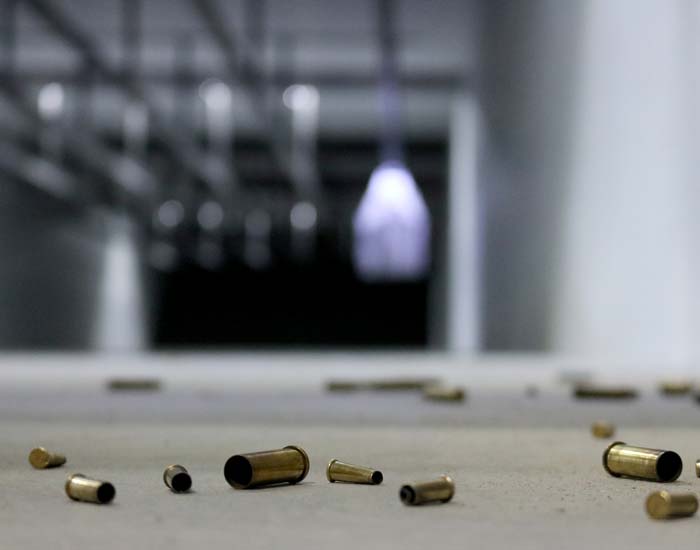 Thorough Cleaning of Your Range
If you're looking for an experienced team to keep your range clean and up to standards, Express Scrap Metals is the place to call. We are fully equipped to clean any type of containment system. We are certified to complete this service and use OHSA compliant equipment to perform all work. We'll not only recover all bullets and bullet fragments from the bullet trap, we'll also clean all lead-contaminated surfaces to reduce airborne lead. This includes a thorough cleaning of the booths, walls, and floors. We'll also transport all lead offsite to our recycling facility. Our team will work with you to find a cleaning time that works in your schedule of operating hours. Get in touch with us to schedule your indoor gun range cleaning in Middle Tennessee.
Get Paid for Recycling your Metal Waste
Once we thoroughly remove the lead and brass from your range, we'll transport it to our facility, weigh it and give you a payment for these recyclable metals. This is good for you, not only because you get money returned to you, but also because you'll be helping to recycle thousands of pounds of lead, which is great for the environment. This service will help you reduce your environmental impact and earn you extra money. It's a win-win! If you have any questions, please do not hesitate to reach out to us.
Turn Your Scrap Metal into Cash